Welcome to my CARTOON SERVICES page. Do you need a custom-drawn cartoon? Are you looking for a fun way to communicate a message or get across an idea or feeling effectively? Perhaps you want a concept illustrated with few or no words. Or perhaps you want a cartoon, period – without any philosophy 🙂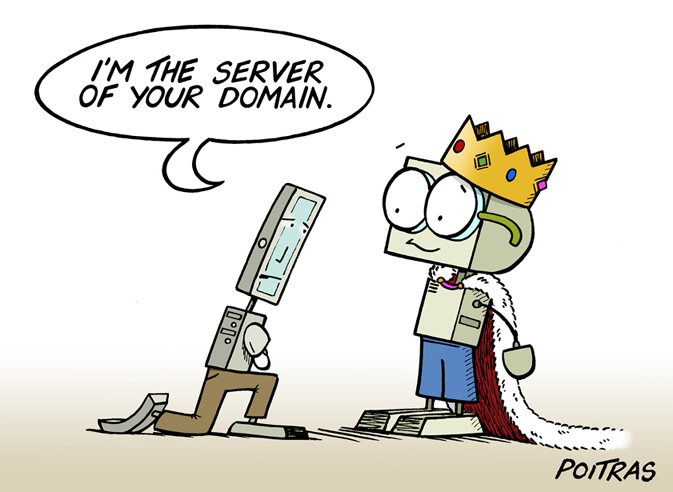 If my cartooning style and humor seems to fits your illustration needs, please contact me to further inquire.  Send an email to admin@toonut.com and give a description of the purpose of the cartoon, what media you plan to use it on, what effect you hope to achieve, and any other relevant information that will help me to better understand your needs.  From here, we will further discuss the project until I get a good enough idea to set a price and timeline for the work. The minimal fee for any project is $150.00.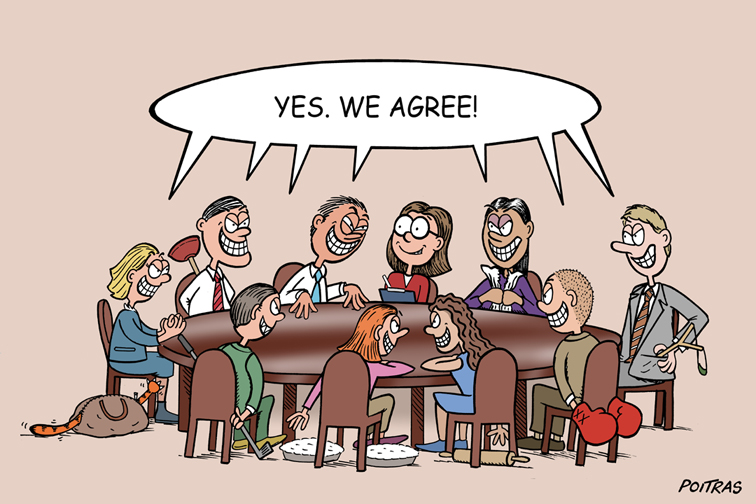 Example work above: This cartoon was designed for a company newsletter circulated internally. The cartoon accompanied a short article emphasising that attendees of meetings who are from the same party should first 'pre-meet' to clarify their objectives, or to settle their differences, before attending meetings with other parties. That way meetings can proceed efficiently, with minimal friction – ouch.
Here are examples of where my cartoons can be used:
Web-pages, advertising, newsletters, newspapers, books, magazines, presentations, calendars, posters, and the like.
Your imagination is the limit!
I'll even cartoon on the moon, if you sing the right tune 😉